Om os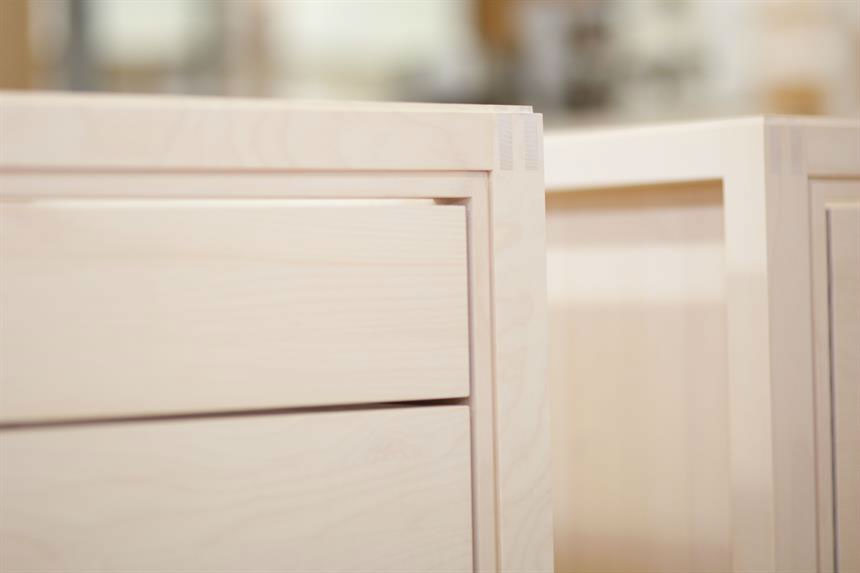 A kitchen unlike any other
In 1997 a costumer approached architect and furniture designer Knud Kapper Hansen requesting a sturdy kitchen in solid wood "unlike any other". In close cooperation with skilled craftsmen he created what now is called the 100-series.

The concept behind the design was to create modules of furniture which could stand alone or be combined, creating a common room with space for cooking and togetherness.

The 100-series consists of kitchen tables, work- and cooking islands, stools and dining tables, with clearly visible joints on the trestles. The drawers have dovetail-joints, the grips are carved at the fronts, and all is characterized by fine craftsmanship.
Sign up for our newsletter here.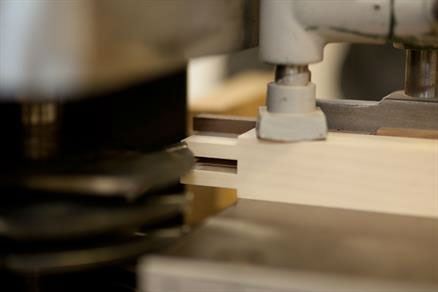 From the beginning is has been our mantra to work exclusively with solid wood, just as we use environmentally friendly glues and oils.

Our design has been exhibited at a number of interior and furniture fairs in Denmark and the USA. In 2004 we were awarded the prestigious ICFF Kitchen & Bath Design Award at the International Contemporary Furniture Fair in New York.

Throughout the years, HANSEN Kitchen has been a well recognized niche product in the world of kitchen designs due to our position on interior design, materials, quality, environment and sustainability. A position which resonates well with happy and satisfied customers in Denmark, Belgium, UK, France, The Netherlands, Luxembourg, Malta, Norway, Sweden, Switzerland, Germany and the United States of America.

In 2006 we added the 200-series with more minimalistic design and simple lines throughout.

Otherwise it is characterized by using solid wood and the same uncompromising position on high quality and sustainability.

Our products HANSEN Blocks and HANSEN Instant are derived from the design in the 100 and 200-series, developed and designed to meet the needs from our costumers to have an even more flexible or smaller kitchen in a summer cottage, office enviroment or small apartment.

During spring 2014 Ms. Charlotte Mannsteadt aquired all rights to HANSEN Kitchen, and the company is now developing rapidly. New products are on the wya with textiles as well as smaller wooden items such as coasters, trivets and cutting boards, which we intend to launch soon on this website. Additionally we are designing new furniture and we will keep you updated.

Subscribe to our electronic newsletter, and you will be noticed, when we have news for you.